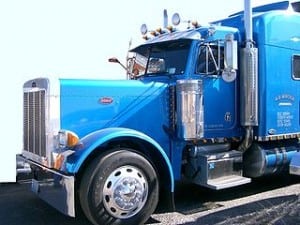 A DUI is a serious offense that can result in a large fine, incarceration and the revocation of a person's driving privileges. However, for commercial drivers the penalty can be even steeper. In fact, a DUI conviction can cost a professional driver his or her job. Due to the potential penalties, a person with a CDL (Commercial Driver's License) who is charged with a DUI needs to understand the laws regarding DUI.
CDL drivers are trained professionals who the law holds to a stricter standard than a non-CDL driver. In Arizona, the threshold for being charged with DUI is a blood alcohol content (BAC) of .08%. However, for those with a CDL who are operating a commercial vehicle, the threshold is much lower at only .04%. Though it isn't common for CDL drivers to be arrested for drunk driving while working, a DUI arrest while driving a non-commercial vehicle can still result in the loss of a person's CDL.
Click Here to View Our
DUI / DWI Court Case Victories
The penalty for a CDL driver who is convicted of a first offense, misdemeanor DUI in Arizona is substantial. The driver can lose his or her CDL license for a year and his or her standard license for 90 days. This conviction can make it difficult or impossible for a person to obtain commercial driving insurance, meaning that the driver will not be able to work for longer than the one year suspension period. Other penalties include fines, driver's license points and probation. DUI charges that include injuries or for multiple DUI offenses will carry even more severe penalties.
Do you have 30 minutes to speak 1-on-1 with a lawyer about your case?
Speak with a Phoenix DUI Lawyer
– Click Here to Schedule –
Many people question how a DUI Defense Attorney can help a person who has been arrested for DUI when the person seems to be obviously guilty. However, there are a number of factors that might result in dropped or reduced charges as well as a less severe punishment. For example, the arresting officer may have made a procedural mistake from making an improper traffic stop to not properly administering the field sobriety test. Furthermore, the BAC testing machine may not have been properly adjusted. In any event, an attorney can best determine a person's defense and attempt to negotiate a less severe punishment with the prosecutor and the court.
If you have a Commercial Driver's License and have been suspected of DUI in Arizona it's imperative that you seek legal counsel. DMCantor offers free consultations, please call our offices at (602) 560-4004 to schedule your appointment with a DUI Defense Attorney. You may use our confidential form to email us, and we'll get back with you as soon as we can.