FREE INITIAL CONSULTATION
Arizona DUI Defense Lawyers | Ranked Best Phoenix DUI Lawyer – 3,000+ Real DUI Victories | Board Certified Criminal Law Specialists
"Victories" Definition: DM Cantor defines a "Victory" as follows: Cases resulting in a Complete Acquittal at Jury/Bench Trial; cases Dismissed after they were set for Jury/Bench Trial; cases Dismissed prior to being set for Jury/Bench Trial; Convictions Reversed on Appeal; Convictions Set Aside; Pre-Charge/Pre-Indictment cases where DM Cantor Prevented Charges from being filed; a Partial Acquittal at Jury/Bench Trial; cases in which Charges were Substantially Reduced; Professional Board & Title 9 Representation in which charges were Declined, Dismissed or Substantially Reduced; and, cases where Prison/Jail exposure or Civil Repercussions were Substantially Reduced.
Below is only a sampling of our Victories and not a complete list. Click on any of the buttons to view the type of charge and individual case results.
Facing DUI charges in Arizona? It is important that you hire an experienced DUI defense attorney who will protect your rights from aggressive prosecution.
In over 20 years of providing the best criminal defense for DUI crimes, the Cantor DUI Lawyers are highly accomplished.
The experienced DUI defense lawyers in Arizona with the Cantor DUI Lawyers handle DUI related cases in the Phoenix area and throughout the State of Arizona.
Ask Yourself, What is Your Future Worth To You?
Contact The Cantor Drug Lawyers at 602-461-8625 or Contact Us Today For Your Free Case Consultation with a Criminal Defense Specialist About Your DUI Related Charges.
Featured in Image:
Partner/Founder, David Michael Cantor & Partner/Managing Attorney, Christine Whalin / Partner, Joey Hamby
OUR HAPPY CLIENTS
What Our Clients Say
DM Cantor is a very professional attorney office. I strongly recommend them. Before engaging with them, I have done a lot of researches and interviewed 6 attorney offices. The price may not be the lowest but they definitely delivered! You got what you paid for. Joshua Sene was assigned to us. He kept very clear communication. He was very patient explaining each step which made us very comfortable and having peach in mind. He took time answering many of my questions. He was able to get the case dismissed out right.
DM Cantor is hands down the best law office I could have chosen. I don't think I'd feel nearly as confident with my case if I was in anyone else's care. They get to the point, they handle the job, and they know what they are talking about. I felt supported, heard, and overall good about what my options were. Everyone in their office is kind, professional, and understanding. If you find yourself needing a law team, this is the office to hire - they will be on your side through it all
Callendra Schutze
July 11, 2023
DM Cantor was an ally from start to finish! Put their card in your wallet now and keep it on hand in the event that you ever need an attorney. Complete professionalism, tact, facts and results. Let them do their job! They are the best situated to bring the outcome you seek.
Lissa Victoria
July 1, 2023
Jason Karpel and Joshua helped me with the defense on my original charge and then 4 years later helped me restore my rights and get my record set aside! I also have to credit Joey Hamby, he was able to help when Jason and Josh weren't available They are very informative and badass attorneys and will give you the best possible defense! If you are on the fence about DM Cantor, this is your sign to choose them. They are worth the money.
Nathan Jarvis
June 11, 2023
Josh was assigned to my case, and I couldn't have asked for a better attorney to help me through my DUI case. He was very thorough and diligent in digging into my case and finding all the faults in the case and building up the ammo needed to go at the prosecutor. He was very generous with his time and answering questions where as other attorneys would just blow off your line of questioning and shoot you down. He ran through the scenarios of my questions and provided me with the guidance needed to navigate my case. Even when we thought we would only get a certain type of plea deal, we said the hell with it and let's throw the kitchen sink at them and go for broke which took me from a DUI to a wreckless driving deal with only a $770 fine. It could've been so much worse. I plan on never being in this situation again, but if I need it I would not hesitate to have Josh represent me again, and I would recommend him to anyone needing representation.
Michael Brewer
June 9, 2023
Mr. Jared Ahern was flawless in court and got the results I wanted. Words cannot express how grateful I am for his help. DM Cantor gave me a fighting chance and I will only be referring them from here on out.
Peter Alvarez
June 4, 2023
Very helpful & professional. You get what you pay for & I'm grateful for the outcome I received. As long as you follow their advice & put in your end of the work everything turns out favorable. Mr. Joey Hamby & Mr. Michael Alarid were very helpful & worked with me even though I worked in a remote location. The staff covered every angle as well, ensuring I was on the same page & even provided an additional attorney when my assigned two were unavailable. I would use them again should the need ever arise.
Jason Karpel handled my case at the end of 2022 and was amazing! His whole team/staff were super professional, friendly and accommodating. Not to mention he is AMAZING at his job and got my case resolved and all charges dropped, pretty quickly too. He's a really nice guy who knows his stuff and I'd recommend all my friends and family to him if they ever needed counsel. Thank you Jason and DM Cantor for all you do!
Kevin Glenn
March 9, 2023
Fill out the form below to receive a free and confidential initial consultation.
CURRENT/PAST ASSOCIATIONS & AWARDS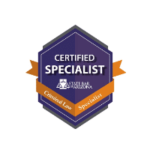 Board Certified in Criminal Law *
State Bar of Arizona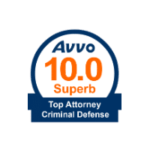 10.0 Superb Rating
Avvo Criminal Defense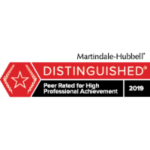 AV-Highest Rated Preeminent Lawyers
Martindale-Hubbell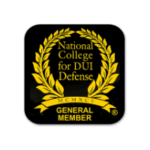 Member
National College for DUI Defense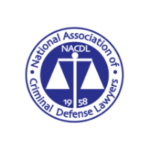 Life Member
National Association of
Criminal Defense Lawyers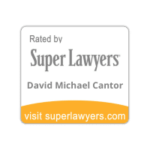 Super Lawyer
Criminal & DUI Defense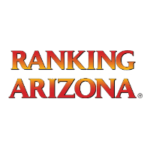 Voted #1 (2020)
Ranking Arizona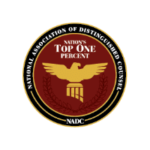 Top 1% Attorney
National Association
of Distinguished Counsel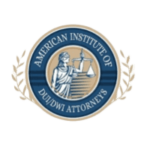 Top 10 DUI/DWI Law Firm
American Institute of
DUI / DWI Attorneys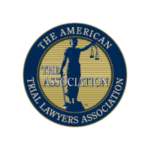 Top 100 Trial Lawyers
(Criminal Defense)
American Trial Lawyers Association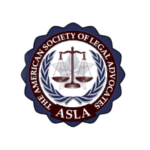 Top 100 Lawyer
American Society
of Legal Advocates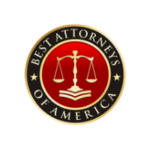 Lifetime Member
Best Attorneys of America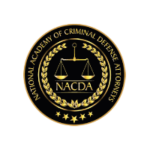 Top 10 Attorney
National Academy of
Criminal Defense Attorneys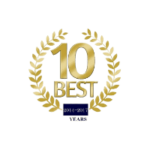 Client Satisfaction Award
American Institute
of DUI / DWI Attorneys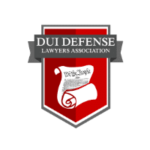 Member
DUI Defense Lawyers Association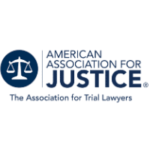 Member
American Association for Justice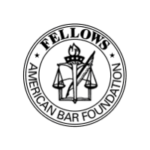 Member
American Bar Foundation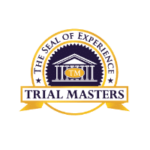 Charter Member
Trial Masters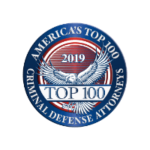 Member
America's Top 100
Criminal Defense Attorneys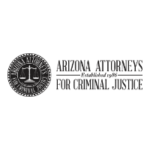 Life Member
Arizona Attorneys for Criminal Justice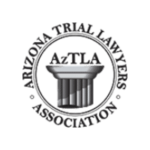 Sustaining Member
Arizona Trial Lawyers Association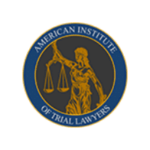 2019 Litigator of the Year
(Criminal Law)
American Institute of Trial Lawyers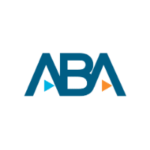 Member Since 1989
American Bar Association
Top Lawyer 2023
Phoenix Magazine