If you have been charged with Driving Under the Influence (DUI) in Gilbert Arizona it is important that you get experienced legal representation. This is because the City of Gilbert and the State of Arizona have some of the most strict and punishing laws regarding drinking and driving in the nation. To mount a strong defense to a DUI charge you need a law firm who will do more than other firms do. We do independent testing of samples, we'll conduct every possible interview, and we'll find any possible defense we can use when fighting your DUI in Gilbert, AZ. We want to help you get the DUI charges, reduced, or even dismissed. If you need immediate help, please use our 24 hour DUI Lawyer hotline, call (602) 560-4004.
If convicted of DUI, DWI, Extreme DWI, Felony DUI or DUI Drugs in Gilbert Arizona you face:
Mandatory Jail Time: Up to 15 Years Prison In Some Cases
Fines (Plus Jail Costs): $2,500 or more
Loss of Driving Privileges: Revocation For At Least 3 Years in Some Cases
Call to get a Free 24 Hour DUI Consultation
602-560-4004
Gilbert DUI Attorney: Aggressive and Knowledgeable
You need a Gilbert DUI Attorney that takes pride in knowing more about the matters of Arizona DUI defense than the prosecution and police officers. DMCantor will be "Beyond Aggressive" in defense of your case. We have years of experience working in the Gilbert Court system and our attorneys know the judges and can help you construct the proper defense to your case. In over 25 years David Michael Cantor and his team have documented over 1,600 DUI victories in Arizona. David and his team are experienced with all of the current DUI defense strategies and tactics, and know what works.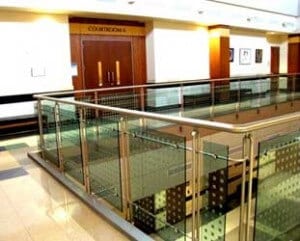 Gilbert City Court Entrance
Click here to see a Complete List of DUI Victories.
Clicking this button will take you to our main website: DMCantor.com
 What Questions to Ask a DUI Lawyer?
Do you know what questions you should ask of a DUI lawyer? You should find out their experience with your exact charge, and what they think the average cost is for a DUI case like yours. If you want to speak with a DUI Lawyer about your DUI case  for free, call us to schedule a free consultation. It will take about 30 minutes of your time to go over the different aspects of the case and you will leave our office more informed about your case. To schedule, call our offices at (602) 560-4004 or send us an email through our confidential form. If you need assistance our offices are available by calling our 24 hour DUI Lawyer helpline at (602) 560-4004.