You need to arm yourself with as much information as possible to ensure that you avoid jail time and fines. We have created this page to help you learn more about Gilbert, Arizona's DUI Court system and process. We also recommend that you see legal representation.
Gilbert Municipal Court Location and Hours
Gilbert Municipal Court 55 E Civic Center Drive Gilbert, AZ 85296 Court Hours Monday – Friday 8:00am – 5:00pm *The Court is closed on weekends and on all public holidays. For Hearing Impaired Text: gilbertmunicipalcourt@gilbertaz.gov Phone Main: (480) 635-7800 En Espanol: (480) 635-8840 Jury Line: (480) 635-7990 Fax Criminal Case: (480) 635-7820 Civil Traffic: (480) 635-7815 Restraining Orders: (480) 635-7815
Gilbert, AZ DUI Court Judges
Here are some of the judges you may face when going to DUI court in Gilbert:
Judge John Hudson, Presiding Judge
Judge Nicole Laurin-Walker, Associate Judge
Judge James Dunham, Associate Judge
Judge David Cutchen, Associate Judge
If convicted of DUI, DWI, Extreme DWI, Felony DUI or DUI Drugs in Gilbert Arizona you face:
Mandatory Jail Time
Fines (Plus Jail Costs): $2,500 or more
Loss of Driving Privileges: Revocation For At Least 3 Years in Some Cases
Call 24 hours a day for a Free DUI Consultation 602-560-4004
You need a DUI defense team that takes pride in knowing more about the matters of DUI defense in Arizona than the prosecution and police officers. DMCantor will be "Beyond Aggressive" in your defense.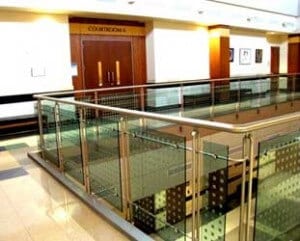 Gilbert MunicipalCourt Entrance Click here to see a Complete List of DUI Victories. Clicking this button will take you to our main website: DMCantor.com