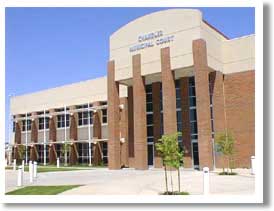 If you have been charged with Driving Under the Influence (DUI) in Chandler, AZ it is important that you get experienced drunk driving legal representation. This is because the city of Chandler and the State of Arizona have some of the most strict and punishing laws regarding DUI in the nation.
*Helpful Link: Chandler City Court Victories
If you are convicted of DUI, DWI, Extreme DWI, Felony DUI or DUI Drugs in Chandler Arizona you face:
Mandatory Jail Time: Mandatory Minimum 10 days for a first offense
Fines (Plus Jail Costs): $3,000 or more
Loss of Driving Privileges: 90 days for a conviction of first offense
You need a DUI defense lawyer that takes pride in knowing more about the strategies for effective and successful DUI defense than the prosecution and police officers. DMCantor will be "Beyond Aggressive" in your defense. For more information about specific DUI charges follow these links: Misdemeanor DUI, Extreme & Super Extreme DUI, Aggravated or Felony DUI. Our DUI defense team has been consistently rated as one of the top DUI defense law firms in the State of Arizona. We actually take the time necessary to craft the best possible DUI defense strategies for your case.
Call us 24 hours a day to get a Free DUI Consultation – 602-560-4004
---
Click here to see a Complete List of DUI Victories. Clicking this button will take you to our main website: DMCantor.com
About the Chandler Municipal Court for DUI
Chandler Municipal Court
Address:
200 E. Chicago St.
Chandler, AZ  85225
Phone Numbers:
Tel: 480-782-4700
Fax: 480-782-4752
Directions to the Chandler Court:
200 E. Chicago Street in Chandler is located 3 blocks south of Chandler Boulevard and 2 blocks east of Arizona Ave., next door to the Chandler Police Department, in the historic downtown area. Court Hours: Monday through Friday, 8 a.m. to 5 p.m. Closed during the following holidays:
New Year's Day
Martin Luther King Jr Day
Presidents Day
Memorial Day
Independence Day
Labor Day
Veterans Day
Thanksgiving Day
Day after Thanksgiving
Christmas Day
All of the jurisdictions within the State of Arizona are very aggressive in their prosecution and penalties associated with DUI cases. It is very important to have the best possible legal counsel on your side when fighting these charges. Our law firm has handled and won many favorable outcomes for DUI Cases in Chandler and across the State of Arizona. Our offer still stands, give us a call for a free case review with a DUI defense attorney. To schedule an appointment, call our offices can at (602) 560-4004 or by using our confidential email form. We have a 24 hour DUI Lawyer helpline, give us a call at our office number 602-560-4004.
Are you looking for a Glendale DUI Lawyer or Scottsdale DUI Lawyer? We also handle DUI cases across the state of Arizona.