Pulled over for a DUI in Las Vegas? It's a serious charge.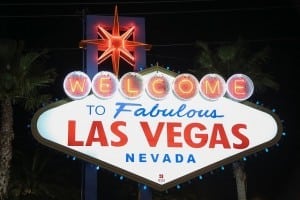 There are certain things to keep in mind if you're going to drink and drive in Nevada. First and foremost, don't do it. Get a cab or simply walk. Here are some answers to questions that are frequently asked in Las Vegas regarding DUIs.
Q: What should I say to the officer when I am stopped? Do I have to say anything?
A: As little as possible! You are required—when requested—to provide the officer with your driver's license, automobile registration and proof of insurance. You are not required to answer other questions. The important thing to remember is that anything a suspect says or does in the presence of an officer is potential evidence and will be used against him or her in court.
Q: The police officer failed to read me the Miranda rights; do I win?
A: In short, no. Miranda rights protect defendants when he or she is arrested and taken into custody. The Miranda rights do not attach when a driver is first stopped because the driver is not in custody or arrested at that time. In addition, roadside tests are not testimonial; how you performed in those tests is admissible in court.
Q: What does a police officer look for when he effectuates a traffic stop?
A: When a police officer stops a suspect for possible DUI, the officer is trained to look for several "clues" to help him make a determination regarding the sobriety of the suspect. The clues are largely derived from the research of the National Highway Safety Traffic Administration (NHSTA). NHSTA prints a manual which law enforcementofficers are trained to follow in alcohol related stops. A few of the clues include:
1. Effectuating an improper turn (turns with too large/small a radius)
2. Repeatedly crossing the double yellow lane
3. Striking objects on the roadway
4. Excessive weaving or swerving between lanes; erratic driving
5. Driving too slow (less than 10mph) below speed limit or too fast (necessitating a stop)
6. Stopping in a traffic lane without reason
7. Following too closely behind the vehicle in front
8. Braking the vehicle in lane of travel erratically or without cause
9. Signaling inconsistent with driving actions
10. Driving with vehicle headlights off
You have legal rights (i.e. the right not to incriminate yourself by answering questions) which you may choose to exercise, but be polite! If requested by a police officer to take the breathalyzer or any other tests, including a blood or urine test, do not agree to any tests. Make them get a warrant because in Nevada, the chemical test must be done within two hours of driving or the evidence will be inadmissible.
Q: Should I perform the field sobriety tests if asked?
A: In a word, no. Field Sobriety Tests (FSTs) are generally not a good idea and difficult to pass even when stone cold sober.
Q: Should I pay my tickets/fines before going to court?
No! Pay nothing before going to court. When you pay a ticket you are essentially admitting your guilt to the charge. If you hire an experienced DUI lawyer, he or she can usually get the fines substantially reduced.
Attorney Mace Yampolsky has been recognized by the State Bar of Nevada as a Certified Criminal Specialist and by the National Board of Trial Advocacy as a Certified Trial Advocate. As a seasoned trial attorney, he has been practicing since 1981 and is currently located in Las Vegas, Nevada.
For more information regarding Nevada laws, and what you should or should not do, Please call Mace Yampolsky & Associates at (702) 550-8265 or you may text us as (702) 385-9777. If you need help, call NOW before it is too late. We can help!
We are available 24/7 for emergencies Contact us today